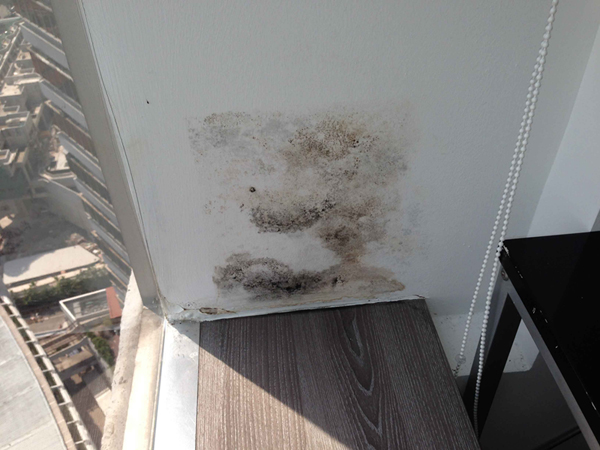 CY Waterproofing Solution
We offer a wide range of leak repair services for different leak situation
Inter-floor leak/seepage.
Toilet leak.
Window frame leak.
Membrane failure leak.
Plumbing/water heater related leaks.
Aircon related leaks.
Flat roof leak.
Leak /seepage from unknown sources.
Anti-mould painting for leak relatedfungi infestation.
Represent owners for leak related issues/disputes.
Leak Indicators
---
Early detection reduces high repair cost.Some leak indicators to spot potential leak;
Brownish stain mark or water dripping or damaged false ceiling.
Bubbling paint on wall from floor to about 30cm up.
Discolouration or bulged parquet/timber flooring.
Water pond at bay window.
Water mark stain behind wall mounted mirror.
Whitish mineral formation at concrete ceiling above false ceiling.
Any pool of water from unknown sources.
Leak Sources
---
Knowing The Leak Source Gives You A Better Understanding To Manage The Situation;
Inter-floor Neighbour Leak Is Due To Waterproofing Membrane Failure.
Copper Pipes Leak Due To Copper Pipe Corrosion.
Gully Drain Pipes Leak Due To Poor Pipe Inter-joint.
Below Bath Tub Flooding Due Drain Pipe Seals Orleak From Another Part Of The Toilet.
Storage Water Heater Leak Due To Tank Corrosion Or Pressure Relief Valve Failure.
Airconleak Due To Choked Drain Pipe, Condensation, Poor Maintenance.
External Walls Leak Due To Porous/cracked Cement/external Wall Paint Failure.
Roof(landed)leak Cause By Choke Drain Gutter/pipe Or Cracked Roof Tile.
Etc...
The Repair
---
With many years'experience solving leak, we had developedour own in-house multi-approach repair process. We sincerely believe to solve leak problem, we need to have a clear understanding where the water: Enters, Flows, Pond and Exit. Once determined, the correct repairs method can be applied.
Some methods we use:
Dye Injection Method: Pump liquid waterproofing Dyeinto cracks/openings totrace water tunnels&where the dye exit. This is to determine exactly how the leak water will flow. When a water tunnel is found, we seal the water tunnel with our waterproofing quick dry resin sealer.
Infusion Method: Flood the whole area with our liquid waterproofing resin to seal any hairline cracks and cavities. This form a permanent waterproofing membrane below the floor where there are cavities.
Surface Membrane:Apply waterproofing surface membrane or cement groutto porous or cracked surfaces to form water resistant surface barrier.
The advantages of our waterproofing repair are:
No Hacking…Save Cost…No Mess…Fast…Clean…No Noise…Proven
Successful…Warranty…
What is PU pressure grouting?
This repair method involves drilling holes around the leak crack to inject PU(polyurethane chemical) into the cement to block the water from coming out. The leak water pondedinside the concrete may find its way to another weaker area &over time a new leak may develop.
We can do PU injection but only when customer specifically ask for this mode of leak repair.
Testimonials
I have a concealed pipe leakage and after 3 contractors, they failed to solve the problem. CY repaired it. I find CY Engineering different from other contractors. Very professional and friendly team. They also managed to find a replacement part for my lamps

CY provides good ideas and done a good job at my house. I had referred them to my brother and they are happy with my recommendation

The technicians were professional and courteous. Clean up well after completing the work. After many repairs over time, the relationship is very strong. Will recommend to all my friends.

A great job! You can fix any thing. Thanks for making it look easy!

I was trying to get my newly purchased house into presentable shape for rental. CY did all the repairs, grind the parquet floor, installed new light fixtures, fixed leaks in the shower and patched up holes in my walls and did the general cleaning. I would give CY my highest recommendation